Los Angeles Lakers
vs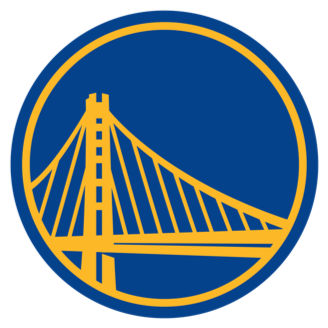 Golden State Warriors
1:00am UTC Dec 26, 2018Oakland, CA
LeBron James and the Los Angeles Lakers are on the road to take on Stephen Curry, Kevin Durant and the Golden State Warriors on Christmas Day.
LeBron enters averaging 27.6 points, 8.2 rebounds, 7.2 assists and 1.3 steals, with a .601 True Shooting Percentage. He's also in the midst of his 15th season with a Box Plus-Minus over seven. Charles Barkley, Michael Jordan and Chris Paul are tied for the second-most such seasons, with nine each.
But, while LeBron's staggering consistency has kept him in the conversation for the world's greatest player for well over a decade, he's often played second fiddle to the Warriors over the course of their dynasty. Overcoming Curry and Durant, who are averaging nearly 60 points per game on .644 True Shooting, on Christmas probably won't erase the sting of the three Finals losses, but it'll be a good sign the Lakers are on the right track.
As the game plays out, be sure to keep it here for live highlights, updates and analysis.
Steph Brings Out Finger Guns

Golden State Warriors @warriors

MORE PRESENTS FOR #DUBNATION

📺 @espn https://t.co/Lez8JlLlis

Bill Oram @billoram

Official update from Lakers: LeBron James has a strained left groin and is questionable to return.

Invalid Date
December 26, 2018

NBA @NBA

Steph drills his 2nd triple of the game and the @warriors are within 3!

#DubNation 73
#LakeShow 76

#NBAXmas on ABC/ESPN https://t.co/UfR2aY6IEF

ESPN @espn

LeBron said he "felt a pop" before heading back to the locker room for further evaluation. (via @mcten) https://t.co/ZjCmuGbx86

Golden State Warriors @warriors

🎶 Rockin' around the Christmas three

📺 @espn https://t.co/XpGGW0g1LG

NBA @NBA

Lonzo Ball stops and pops! #NBAXmas

#LakeShow 75
#DubNation 62

5:30 left in Q3 on ABC/ESPN https://t.co/wTpiJSFinW

NBA @NBA

KD pulls up in rhythm from deep! 👌

#DubNation 57
#LakeShow 71

#NBAXmas on ABC/ESPN https://t.co/sqrTeyr2Zx

NBA @NBA

LeBron James does it all in the 1st half, posting 17 PTS, 10 REB, 5 AST for the @Lakers! #NBAXmas #LakeShow

WATCH the 2nd half on ABC/ESPN https://t.co/gQO3MOagr3

Los Angeles Lakers @Lakers

The Christmas King has the #LakeShow up 15 at the half.

@KingJames: 17 pts, 10 reb, 5 ast https://t.co/XpU96S5VC0

Los Angeles Lakers @Lakers

Zo lobs it up for Kuzma on the break!

#LakeShow (📺: ABC & ESPN) https://t.co/PWG23ytRIM

NBA @NBA

Ivica Zubac protects the rim for the @Lakers! 💪

#LakeShow 52
#DubNation 37

#NBAXmas on ABC/ESPN https://t.co/8UQCsy3nZi

Mike Trudell @LakersReporter

LAL's lead is up to 15 at 52-37 after Ingram got to the hoop for a layup, and LeBron drilled a contested fadeaway. Strong all-around performance thus far from the Lakers, with a ton of time to go (4:32 in the 2nd Q).

Golden State Warriors @warriors

All we want for Christmas is back-to-back buckets 🎁

thx, @andre

📺 @espn https://t.co/5Q7z0yRIji

Mike Trudell @LakersReporter

LAL's lead is 40-35 heading into a time out at the 8:20 mark of the 2nd Q. Rondo has 3 assists, and Lance 2 triples off the bench. LAL missed a chance to go up 43-33 when KCP rimmed out an open 3 a possession before Alfonzo McKinnie scored for GSW.

NBA @NBA

LeBron James spins and scoops it off the glass! #NBAXmas 🌪️

#LakeShow 27
#DubNation 23

📺: ABC/ESPN https://t.co/N9OZFTqaC5

Bron Back at Oracle

B/R Kicks @brkicks

LeBron Watch is back. Superman @KingJames tonight. https://t.co/qrmYY7SQOn

NBA on ESPN @ESPNNBA

.@boogiecousins might really be the third splash brother 👀 https://t.co/2iQPDBno3h

December 25, 2018

B/R Kicks @brkicks

.@StephensonLance will play in the Nike LeBron 10 "Christmas" against Golden State. https://t.co/wxHLPIwIiD

Steph from Logo

NBA @NBA

Steph tosses in three in a row from the logo! #NBAXmas

🏀: #LakeShow x #DubNation
⏰: 8:00pm/et 📺: ABC/ESPN https://t.co/cf3FZOJaAQ

December 26, 2018
December 25, 2018